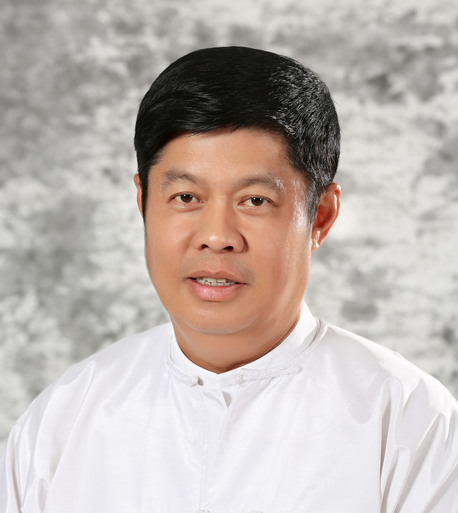 Founder and Co-Chairman | MDC Group
Mr Aung Moe Kyaw is Founder and Co-Chairman of the MDC Group.  
A professional engineer by training, he started his career as Production Manager in Pepsi-Cola Company Myanmar.  He was instrumental in the greenfield start-up of the company, establishing the production and bottling facilities, setting up an extensive nation-wide distribution and sales network, and building the brand.  Under his leadership, Pepsi-Cola became the leading soft beverage company in Myanmar. Mr Aung Moe Kyaw was recognized for his achievements and assumed the position as Deputy Managing Director of MGS Beverages Company Private Ltd, the parent company for Pepsi-Cola Company Myanmar.  
In 1995 he co-founded the IBTC Group, from greenfield start-up, to the leading alcoholic beverages company in Myanmar.  The Group has distilling and bottling operations, logistics, distribution and sales networks across Myanmar, with 67 percent market share, and a strong brand portfolio. Its signature label, Grand Royal, has won many international Gold Medals, as well as "Asia's Best Blended Whisky" at the World Whiskies Awards 2014.
In 2013 IBTC Group was restructured to form the Myanmar Distillery Company Group (MDC), a Foreign Joint-Venture Company approved by the Myanmar Investment Commission (MIC). In the years  2015-2017, the MDC Group was recognized as one of the most successful companies in Myanmar and one of the country's top tax payers.  
Mr Aung Moe Kyaw is on the Boards of Cycle & Carriage Automobile Myanmar Company Ltd, Heineken Myanmar Ltd, Andaman Alliance Healthcare Ltd and GL-AMMK Company Limited.
As a successful and experience business leader in Myanmar, Mr Aung Moe Kyaw is held in high esteem by the national community. He is also a strong advocate of community service, playing an active role during the Cyclone Nargis national relief efforts; providing foodstuff, rebuilding schools and setting up orphanages. 
In 2008 he launched the nation-wide eye care program through the Grand Royal Group, providing free eye-related treatment such as cataract surgery, medical checkups and eye-glasses.  More than 80,000 people in rural Myanmar have since benefited from this program which is on-going.  In 2016, Mr Aung Moe Kyaw initiated the MDC Group's "Clean Water Project", to provide rural communities with access to clean water. Since inception, over 23,000 people have benefited from this initiative. In recognition of his contributions, Mr Aung Moe Kyaw was appointed Patron of the Public Health Foundation.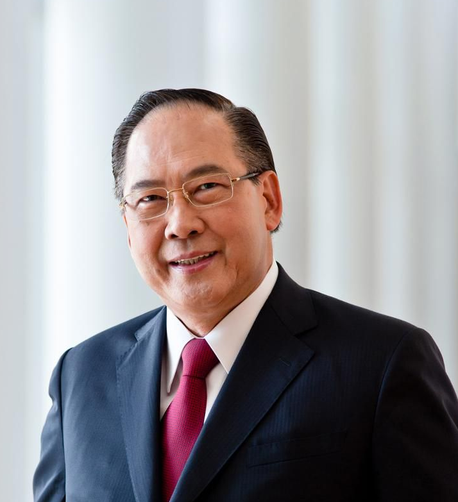 Executive Chairman | Asia Resource Corporation
Mr Tony Chew is Executive Chairman of Asia Resource Corporation which has diversified business interests in the Asian Region.  He is also Chairman of Macondray Holdings Pte Ltd, and board member of Heineken Myanmar Limited, Myanmar Distillery Co Ltd, Myanmar Supply Chain & Marketing Services Co Ltd, Cycle & Carriage Automobile Myanmar Company Ltd and KFC Vietnam Company.
Companies which he founded or led include Pepsi-Cola Vietnam, KFC Vietnam, JetStar Asia Ltd, Myanmar Airways International, Pepsi-Cola Philippines, Del Monte Pacific Ltd, RHB-Cathay Securities, Sterling Tobacco Corporation, Hua Feng Paper Mill, International Beverages Trading Company (Myanmar), Cycle & Carriage Automobile Myanmar Company Ltd, Heineken Myanmar, etc. 
He also served on boards of SGX companies including Keppel Corporation, Keppel Tat-Lee Bank, Keppel Bank, CapitaLand Commercial and Del Monte Pacific.
In Singapore, he plays an active role in promoting regional businesses, having served as Chairman of Singapore Business Federation, Network Indonesia, Vietnam Business Club; Board Member of Singapore Trade Development Board, Economic Review Sub-Committee on Entrepreneurship & Internationalization, Regional Business Forum, and ASEAN Business Advisory Council.  He was also Member of the Economic Strategies Committee, National Productivity and Continuing Education Council, and founding Chairman of Duke-NUS Graduate Medical School Singapore.
He is currently Co-Chairman of ACCORD Employers & Business Council, Board Member of Singapore Health Services, Member of Economic Research Institute for ASEAN & East Asia Governing Board, Chinese Development Assistance Council Board of Trustees, and Advisor to Singapore Institute of International Affairs.  He was conferred the Singapore National Day Meritorious Service Medal (2013), Public Service Star (2008) and Public Service Medal (2001), as well as NUS Outstanding Service Award 2011, SG50 Outstanding Chinese Business Pioneers Award (2015) and SBF Appreciation Award 2017.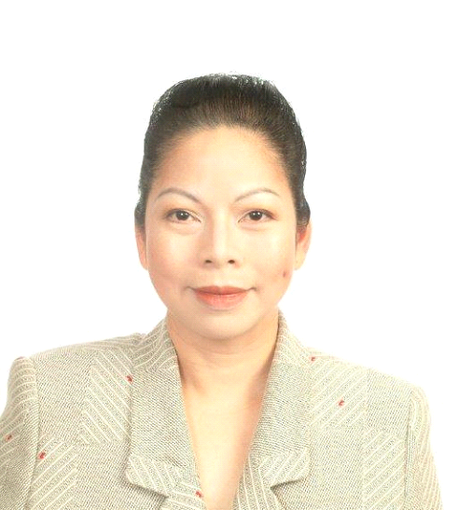 Military Historian and Author
Dr Melanie Chew (D Phil Oxon) is a Military Historian and Public Service Commission Scholar. After a career in the Singapore Command and Staff College, she taught Strategic Studies and International Relations at the National University of Singapore, 1987 to 1994. She is a noted author with 8 major titles, amongst other publications:   The Sky, Our Country:  A History of the Singapore Air Force (1994), Leaders of Singapore (1996), Of Hearts and Minds:  the Story of Sembawang (1998), A Biography of President Yusof bin Ishak (1910 - 1970) (1999), Memories of The Fullerton  (2001), Creating the Technology Edge:  Defence Science Organization (DSO)  (2002), Memories of the Pyramid, (2004), and Boustead 1828 (2008). She is currently working on the history of Singapore, Creating the Global City (2015).
In her corporate life, Melanie Chew is Managing Director and Member of the Board of Resource Pacific Holdings and Macondray Corporation Pte Ltd.  The activities of the diversified investment holding companies include or have included: airline companies (Jetstar Asia, Myanmar Airlines), food & beverage [(Pepsico - IBC Vietnam, Kentucky Fried Chicken (KFC) Vietnam, International Beverages Trading Company (Myanmar)], packaging and related industries (Acroma, Asia Food Co, Viet-Thai Plastics), telecommunications, call-centre and IDC (EasyCall Ltd, Australia and Singapore), education (Boustead College, Tianjin, China) and medical technology (EchoMRI Corporation). 
In public life, she was Founding Chairman of the Methodist Schools Foundation, Chairman of the Singapore Symphony Orchestra Ladies' League, President of the Young Presidents' Organization (Singapore) and President of the Equestrian Federation of Singapore. Her Board Memberships have included: Singapore American School, Singapore National Olympic Council (SNOC), amongst others. She presently holds the positions of Vice-President (Oxford University) in the Oxford and Cambridge Society of Singapore and Member of the Board, Asian Civilization Museum. As Founder of EQUAL-ARK (Singapore) Ltd,  she developed the internationally awarded "EQUAL – ARK" programme (Equine-Assisted Learning for At Risk Kids) which enrols 600 "At Risk Kids" a year in horse therapy, helping them overcome early childhood failure, and preparing them for school, work and family life.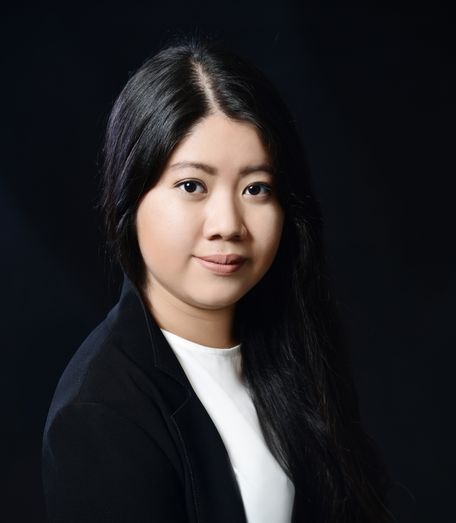 Director | Alliance Asia Holdings Pte Ltd
Pwint is currently serving as a board member in Alliance Asia Holdings Pte Ltd (AAHPL). She is also a venture partner for Alliance Technology Investments Pte Ltd (ATIPL), a subsidiary of AAHPL.
Yangon born, Pwint studied at the United World College, Singapore, before heading to the University of California, Los Angeles (UCLA). She graduated Magna Cum Laude in Business Economics with a minor in Environmental Systems and Societies, and a certificate in Marketing from the University of California, Berkeley. 
While at University, she co-founded two startups, Fleury Jewelry for jewelry design and manufacturing of sterling silver, and LiveWell for the distribution of US multi-vitamins in Myanmar. On graduation, she also founded Blossom, a wellness centre in Yangon. 
Pwint started her working career as a Management Trainee at Unilever Myanmar in 2015. During her training at Unilever, she handled Brand Building / Marketing for Oral Care products, with responsibility for Signal and Closeup toothpaste. She was solely responsible for the first-ever consumer promotion for Closeup, achieving a 200% uplift in sales.
In 2016, she joined Myanmar Distillery Corporation (MDC) Group as an Executive Assistant to the Chairman. She developed a dual action workplan for the various departments of the Group while assisting the Chairman in new business ventures. She was also selected as a member of MDC Group's succession planning program.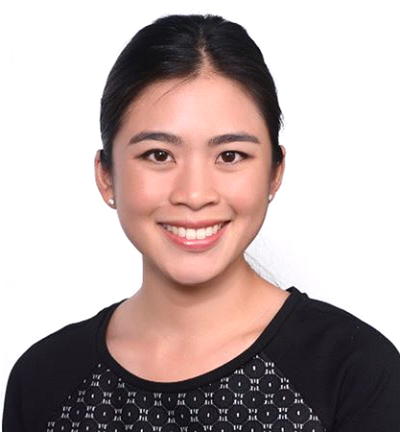 Director | Alliance Asia Holdings Pte Ltd
Catherine Chew started her career at Accenture, specializing in customer strategy, customer experience and digital service delivery. She is also experienced in large scale technology implementation projects, from analysis to design, build, test and business rollout.
During her stint with Accenture, Catherine was fast-tracked, winning numerous awards and recognition from the Company for her contributions towards innovative solutions, developing her fellow-colleagues, sports and women diversity initiatives.
Catherine has angel investments in technologies with application toward F&B, finance and insurance, as well as in lifestyle brands. She is driven by meeting great founders, learning what they are working on, and finding out how she can help them succeed.
 
Catherine is a competitive athlete and represents Singapore in Equestrian Sports (Showjumping), where she is a South East Asian Games medalist. She holds a BA from Cornell University in Economics and Psychology, with a minor in Cognitive Studies.  She is now pursuing MBA studies at the London Business School.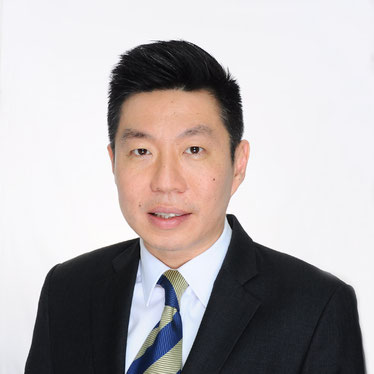 CHARLIE NG HOW KIAT
Group Managing Director
Asia Resource Corporation
Charlie Ng is Group Managing Director of Asia Resource Corporation (ARC). He is also President and Executive Director of Macondray Holdings Pte Ltd, and serves on the boards of SGX listed Intraco Limited, GL-AMMK Company Ltd, Andaman Alliance Healthcare Ltd and Allied Invest Ltd.
A graduate of National University of Singapore in Business Administration, Charlie joined ARC Group in 1994 as Project Manager for emerging markets. Over the next two decades, he was a key member of the ARC Group's startup team, building and operating new businesses in emerging markets in China, Vietnam, and Myanmar, over diverse sectors including education, food and beverages, technology and distribution.
Amongst the global brands built in emerging markets by the ARC Group and its affiliates were Pepsi-Cola and KFC in Vietnam, Grand Royal, Heineken, Mercedes and Mazda in Myanmar, and Boustead College in China.
During this time, Charlie held senior appointments in SGX-listed Boustead Singapore Ltd and Easycall International Ltd, with responsibility for investment and corporate development. He now serves on the investment, nominating and renumeration committees of SGX-listed Intraco Ltd.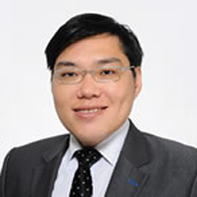 IGNATIUS QUEK
Senior Vice President (Investment)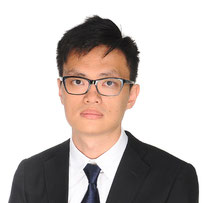 GABRIEL YIP
Financial Controller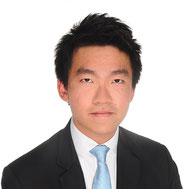 TAN JING MING
Vice President (Investment)